ALBUQUERQUE – Beginning Sunday, October 4, Powerball will offer a better overall chance of winning a prize, including:
Better overall odds of approximately 1 in 25, down from 

approx

. 1 in 31.8; 

The prize for matching four white balls and the Powerball increases from $10,000 to $50,000;
Power Play, a $1 add-on feature, adds the possibility of multiplying your prize by 10 when the jackpot is $150 Million or less. (Excluding the $1 Million and Jackpot prizes.)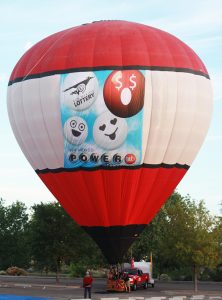 Additionally, the number of white balls increases from 59 to 69 and the number of Powerball (red) balls decreases from 35 to 26. The game's odds to win the jackpot will change from 1 in 175 million to 1 in 292 million. 
Powerball in New Mexico
New Mexico players have won five Powerball jackpots since the New Mexico Lottery joined Powerball in 1996. Jackpot winners include:
14 employees from Sandia National Laboratory in Albuquerque, $131 million (2000)
Isabell and Rafael Delgado, Las Cruces, $32 million (2002)
John San Cartier of Albuquerque, $93.4 million (2005)
Felipe Piña of Los Ojos, $62.8 million (2007)
A group of 9 players from the Roswell area, $206.9 million (2008)
Powerball is currently played in 44 states, Washington D.C., Puerto Rico, and the U.S. Virgin Islands.
Legislative Lottery Scholarships
Since 1996, the New Mexico Lottery has raised $660 million for education and more than 97,000 students have attended college on Legislative Lottery Scholarships. 
More information about Legislative Lottery Scholarships is available at on the Legislative Lottery Scholarship page.