Drawings are Tuesdays and Fridays at 9:00 PM Mountain Time. Tickets can be purchased until 8:45 PM Mountain Time for that night's drawing. Sales for the next draw resume at 8:55 PM.
After the drawing, winning numbers are posted on this website. They are also available at all Lottery retailers and on our player hotline at (505) 342-PLAY (7529). You can also watch videos of the drawings online.
About Mega Millions
Mega Millions is played in 45 States, Washington D.C. and the US Virgin Islands.
Tickets cost $2 per play per drawing.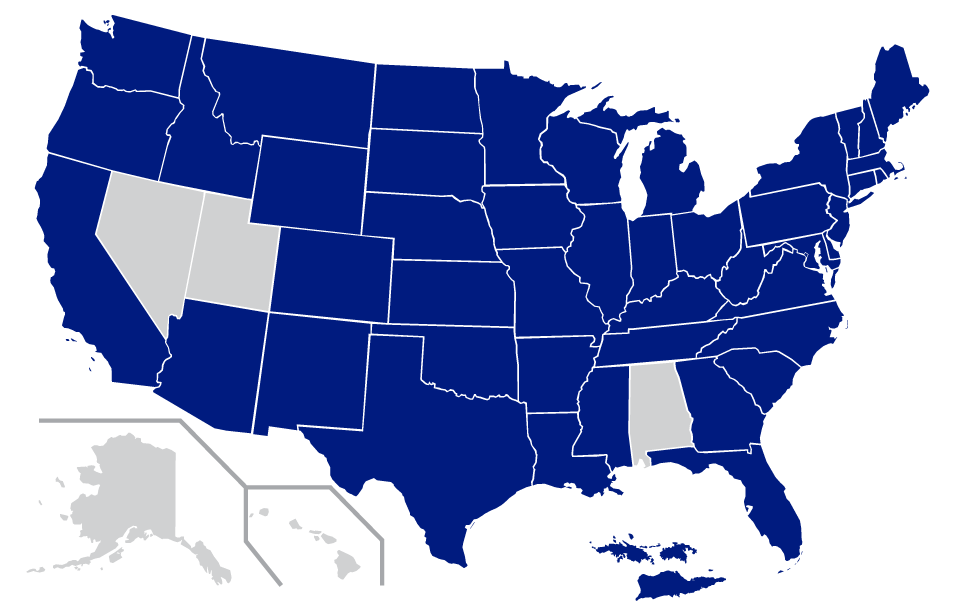 Cash vs. Annuity
The advertised Jackpot Prize is paid as an annuity of 30 payments over 29 years or, at the election of the winner, in a single lump sum payment of the cash value of the annuity prize (prize subject to State and Federal taxes). If the winner chooses the annuity, the annual payments will be increased each year by a percentage set out in the MUSL Mega Millions (M2G2) Product Group Rules. Annuity payments are paid pursuant to MUSL Mega Millions (M2G2) Product Group Rules and New Mexico State Law.
*The Jackpot Prize shall be divided equally among winning Jackpot Prize plays. Each Jackpot Prize share that has a cash value of less than $1,000,000 will be paid in a single payment. Any Jackpot Prize not won will be added to the next drawing's Jackpot Prize.
Please Note
Jackpot prize is estimated and will be divided equally among all winning tickets.
All set prizes, including Megaplier prizes, may be reduced if claims exceed available prize fund.
Multiplier may increase from time to time due to special promotions.