ALBUQUERQUE – New Mexico Lottery player Cecil Royce of Albuquerque has a 1 in 5 chance of becoming the First POWERBALL Millionaire of the Year at the Dick Clark's New Year's Rockin' Eve event Tuesday night.
"We are thrilled that a New Mexico player has been selected as a finalist," said David Barden, New Mexico Lottery CEO and former POWERBALL Product Group Chairman. "What a great way to ring in the New Year."
It's truly a once-in-a-lifetime opportunity. This past summer, New Mexico Lottery players entered for their chance to win a trip for two to Times Square in New York City on New Year's Eve with a chance to become a millionaire. New Mexico players submitted nearly 200,000 entries and ten lucky players were selected as trip winners.
In total, more than 300 winners from 25 lotteries won a trip to the event. From those winners, five finalists were selected, including Mr. Royce.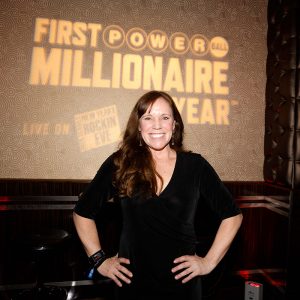 Theresa Royce Rodgers, Cecil Royce's daughter, will represent her father during the live event. Ms. Rodgers said, "We're so excited about this opportunity he's been given."
This amazing trip includes airfare for two (the winner and their guest), hotel accommodations, ground transportation, dinner on a Hudson River cruise, tickets to an iconic Broadway show, and spending money. The winners will also have a private viewing area of the ball drop in Times Square.
Dick Clark's New Year's Rockin' Eve with Ryan Seacrest 2020 kicks off at 8 p.m. ET (6 p.m. MT) on ABC on December 31st. The live drawing for the First POWERBALL Millionaire of the Year will take place just after midnight.
The New Mexico Lottery POWERBALL New Year's Rockin' Eve trip winner list can be found at nmlottery.com/nyre-winners.aspx.
For more information about the promotion and event, visit https://www.powerballrockineve.com/
Follow New Year's Rockin' Eve on Facebook for live updates about the event.
Legislative Lottery Scholarships
All profits from the sale of New Mexico Lottery games fund an in-state college tuition assistance program. Since 1996, the New Mexico Lottery has raised $837 million for education and more than 122,000 students have attended college on Legislative Lottery Scholarships.
More information about Legislative Lottery Scholarships is available at www.nmlottery.com.
Follow the New Mexico Lottery on Facebook (www.facebook.com/nmlottery)